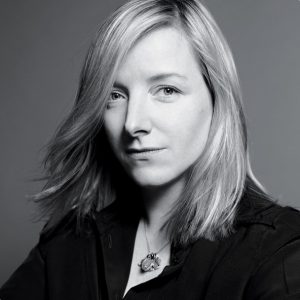 AVAILABLE AT UOMO & DONNA
With a background as an apprentice Savile Row tailor and pattern cutter at theatrical costumiers Angels and Bermans, Alexander McQueen's extraordinary heritage is defined by emotional power and raw energy, as well as a profound respect for the arts and crafts tradition. Since 2010, the house has been led by Sarah Burton OBE, who has brought a new lightness and femininity to the collections.
Burton grew up in Manchester but moved to London to study at Central St Martins. On the recommendation of her tutor, Burton completed a placement year at Alexander McQueen in 1996. She returned following her graduation and was named head of womenswear design after just two years, in 2000. Burton now supervises the creative direction and development of all collections of the brand, which includes women's and men's ready-to-wear and accessories as well as the higher-end contemporary line McQ, which is also made up of women's, men's and accessories collections. In April 2011, Burton received global recognition as the designer of the wedding dress for HRH the Duchess of Cambridge, Catherine Middleton to HRH Prince William.